Enter details
Payment
Complete!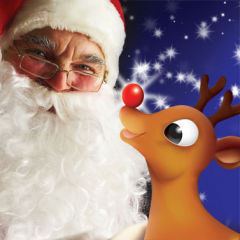 Christmas Grotto
Guided by the Christmas elves, you will ride on a magical sleigh through our animated Winter Wonderland to visit Father Christmas in his home at the North Pole. All good little boys and girls will have time to spend with Father Christmas and have that perfect family photo with the choice to take your own family snapshot or to take advantage of the photography available ( at an additional cost ) to capture those memorable moments.
The experience will last approximately 25 minutes for you and your family to enjoy your time spent together.
Children can choose their own presents with gifts available for all ages
Available Tickets:
Sorry, no tickets are currently on sale.
Your Basket
Item
Price
Qty
Subtotal
There are no items currently in your basket

Total

£0.00